US Army 101st Aviation UH 60 Black Hawk helicopter Pocket Hawaiian Shirt DLHH0505PD05
$34.95
Eligible for
Free Shipping
Description
Our custom Hawaiian shirt is made with 100% woven polyester that is perfect for printing, the shirt color is vibrant and bright with eye-catching designs.
The all-over print shirt will make you look so good. Go to beaches in comfort and grab public attention impressively.
The Hawaiian shirt is made from a premium polyester that offers durability and comfort. The fabric is lightweight and resistant to shrinking and wrinkles. Each panel is printed, cut, and sewn properly, create a flawless shirt.
This button-up short sleeve shirt features a collar and a patch chest pocket. Say aloha to summer, it is time to add colorfulness to your closet.
Key features:
– All over print (AOP): Custom printing covers the entire product
– True to size: S-5XL
– 100% woven polyester: Strong and smooth fabric.
– No shrinking, no wrinkles: The material is resistant to shrinking and wrinkling.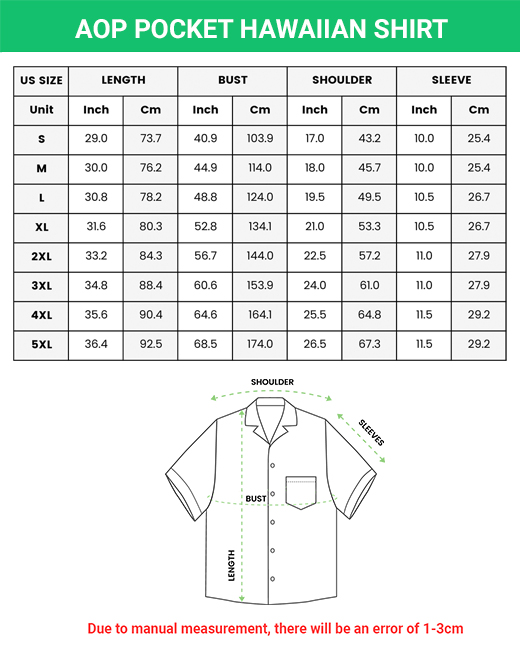 US Army 101st Aviation UH 60 Black Haw...
$34.95